IN CONVERSATION WITH: Daryl

is a hair artist that goes the extra mile for his craft. Naturally since beauty is already so embedded in his life, he takes his personal skincare really seriously. 
Our relationship with Daryl had an impromptu start. He simply decided to give us a shot when we held our pop-up store at Robinsons the Heeren. There his love story with Whole'istic Cream began and never really stopped.
His words not ours "it leaves your skin soft, clean without feeling tight" especially with his combination and sensitive skin type. He's suffered from comodonal acne before, sometimes pimples and it helps cleans out his pores preventing his breakouts.
Sunblock is another huge essential. I don't leave the house without sunblock.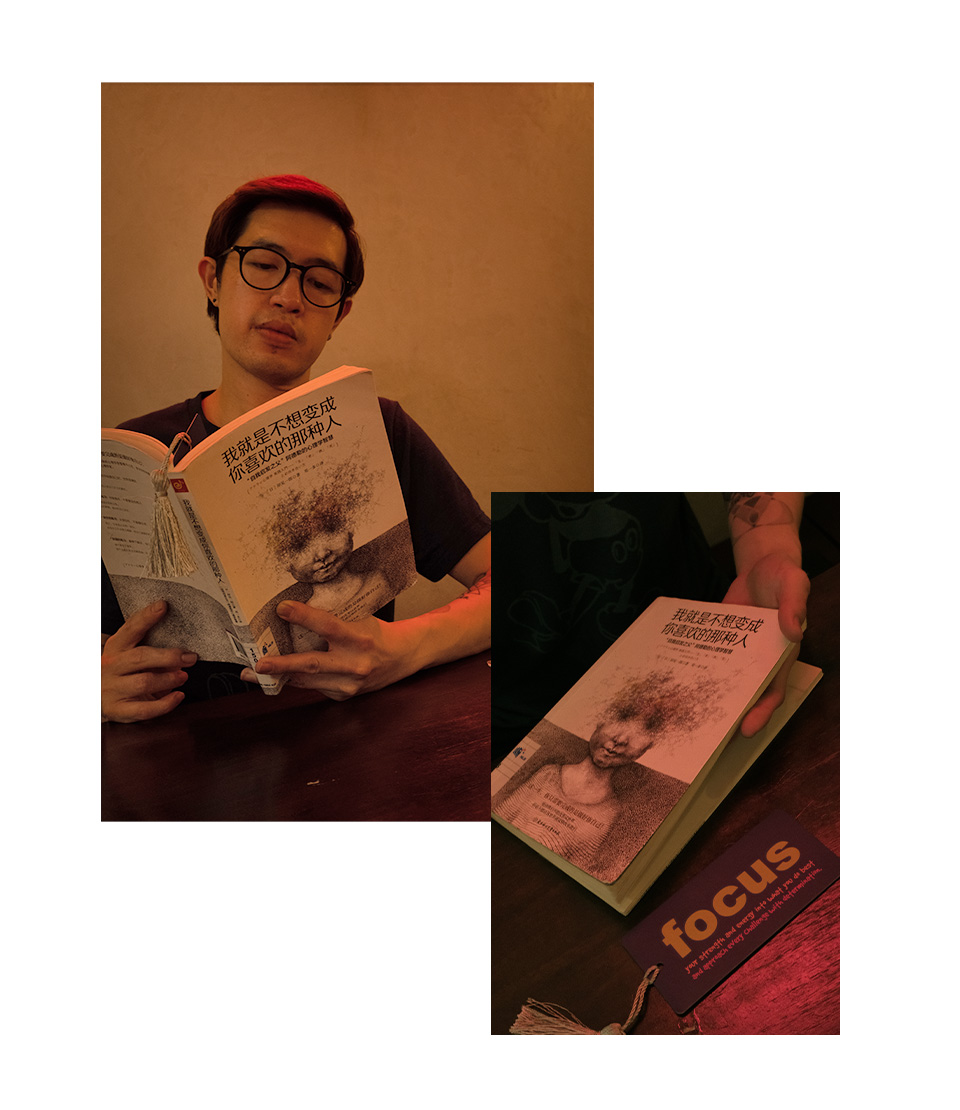 Skincare when you're older doesn't have to have a mind numbing amount of steps.
I work with a cleanser, toner, serum, moisturiser and sunblock routine, and repeat it minus sunblock add a step of removing makeup or oils before. So it's a total of five steps day and night.

Speaking of love stories, beyond skincare products Daryl believes fiercely in loving yourself.
Love is a very big strength.
It gives you the room for empathy and understanding, helping people and then internalising that own happiness in yourself. Character after all is from the heart. After years of feeling lost, I found solace and self-awareness through books. I was facing a career change and realised – life is short. I found that growing my own mind was utmost importance, that I had to open my thinking. That was how I decided to love myself.
I decided to love myself.
And in itself it's an art form, from skincare to feeling that confidence externally and then making sure internally I could match that energy as well. The disciplined 5 steps of my skincare is only a facet of the self-discipline I practice to lead life happily. I had to let go of negativity in my mind, stop that bad habit.
And so through love and happiness I could empower myself.
And that Daryl, is something we totally vibe with. You inspire us. And we hope he inspires you too. 
Wanting to love yourself and skin? Daryl's holy grail could be the same as yours.