Sorbet Magic
It makes your friends say "order it!" because it's: magic
Your friends might be trite to use part of the drink's name to describe it. But the feeling it evokes, and you can see is pretty magical.
Celebrate summer with your skin! Like a flavoured sorbet for the taste buds, have some sorbet magic for the skin. Let all the goodness (comprised of Hyaluronic Acid, Vitamin E, Olive Oil and Sunflower Oil extracts) melt into, hydrate and plump your skin. Or really, celebrate any season because this deeply moisturising solution works great in the winter to hydrate in dry weather conditions.
It's oil-based so it's deeply hydrating for the driest of skin. If your skin's oily, moisturiser's still essential so look at The Pacifier, for balanced and baby-smooth skin.
You will love it!
_Literally see the effects- as you rub it in, look out for the water droplets
_Refreshing floral scent too
_Reduces fine-lines
_Suited for sensitive skin
---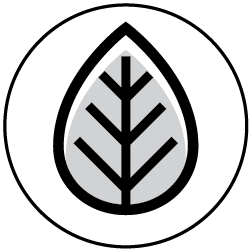 Natural Ingredients Based:
Olive Oil, Sunflower Oil, Soya Extract (Soy Isoflavones), Vitamin E (Tocopheryl Acetate)
Also known as :
Hydrating Moisturiser
Full Ingredient List
Distilled Water, Sodium Hyaluronate, Carbomer, Glycerin, Squalane, Olive Oil, Sunflower Oil, Glycerin, Butylene Glycol, Sodium PCA, Sodium Polyglutamate, Soy Isoflavones, Polysorbate 80, Polysorbate20, Lecithin, Tocopheryl Acetate, Triethanolamine, Ceramide III, L-Serine, L-Proline, Phenoxyethanol.
How To Enjoy
Apply evenly on cleansed face and neck day and/or night.
Skin Types
Age
Description
Give these a shot