ASAP Acne Basic
@Acne can you just be gone from my life?
@You acne can't reply to you on that (and it'll probably continue to leech on to the beauty of your face in its mean spiritedness) but we can help you eradicate that annoying it.
The solution is holistic just as the problem is multi-fold. Sounds simple right?  This is the holistic solution to vanishing acne in the quickest way possible, treating it towards many happy returns of a healthy, beaming skin. It's the most basic skincare routine you need to keep your face clear.
You will love it!
_The solution is natural ingredient based.
_Reduce redness and scars.
_Safe for expecting mothers and teenagers.
_Acne is Acne. So this kit can be used anywhere you find a pimple.
_The science behind it
Featured 'Skin Saviour' in
Click logo to read more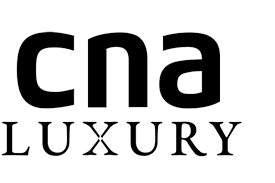 What's inside :
1. Inception Sling
2. Beyond Control
3. The Crux
4. The Sidekick
5. Free Pump (Available for full size set)
6. Free Spray (Available for full size set)
Full Size Set U.P. $261.00  Save: $11.00
---
Full Ingredient List
Inception Sling 
Deionised Water, Natrosol 250, Glycerine, Butylene Glycol, Allantoin, Disodium EDTA, Polysorbate 20, Lactic Acid, Sodium Lactate, Tocopheryl Acetate, Triethanolamine, Cocamidopropyl, Mackamide EL, Acetamide MEA, Lactamide MEA, Cucumber Extract, Serene 50, Diazolidinyl Urea.
Beyond Control
Deionised Water, Sorbitol, Asebiol, Allantoin, Butylene Glycol, Glycerine, Witch Hazel, Rosehip Seed PG, Ethanol, Alpha Glucan Oligosaccharide, Phenoxyethanol, Polysorbate 20.

The Crux
Distilled Water, Willow Bark Extract, Iris Root Extract, Allantoin, Glycerine, Propylene Glycol, Ginseng Extract, Garlic Extract, Peppermint Extract, Balm Mint Extract, Glyceryl Stearate, Cetyl Alcohol, Myristic Acid, OctylMethoxy Cinnamate, Bisabolol, Triethanolamine, Retinyl Palmitate, Zinc Sulphate, Ethanol.

The Sidekick
Deionised Water, Allantoin, Lactic Acid, Methylparaben, Polysorbate, Propylene Glycol, SDA 40, Citric Acid, Glycolic Acid.

How to Enjoy
Inception Sling
Pour the gel on a wet palm and rub till it lathers. Spread evenly on the face with gentle massage. Rinse off with cold water.
Beyond Control
Pour toner onto the palms and dab it directly onto the face and neck gently.

The Crux
Apply a generous amount of the gel on the affected area, at least twice a day after cleansing with Inception Sling and applying Beyond Control. This gel can be applied before or after The Sidekick, if applicable.

The Sidekick
Dab directly onto affected area using a cotton bud after cleansing with Inception Sling and applying Beyond Control. This lotion can be applied before or after Corrector Gel.
Tips for Keeping Acne Away
1. Know the root cause of the problem. Acne is caused by these tiny menaces aka Propione Acne Bacteria and Demodex mites that thrive in the oil of your pores eating it and your dermis (fancy name for skin) up. This causes the ugly, painful red spots to sprout up on your face.
2. Logically, control the oily environment to kill these leeches. Don't let them suck away your beauty and confidence. Wash them away.
3. Treat yo'self: Like treat yourself to something nice cause acne hurts, and you gotta enjoy the healing process. Also treat your acne with The Crux spot treatment, it speeds up the healing process and kill off bacteria.
4.  Acne-sensitive skin must always avoid skin care/makeup containing oil and/or anti-aging protein.
5. So now your face is less oily and significantly bacteria free. Keep it up. It should clear up, so don't lose hope! You're almost there, clear skin for a long long time.
6. <3
How Long Does This Kit Last
This full size standard kit is designed to roughly last up to 3 months for an average usage of 2 applications per day, during which you should experience visible results.
This compact kit is designed to roughly last up to 1.5 months for an average usage of 2 applications per day, during which you should experience visible results. If the pimple cream, The Crux, is being applied twice daily on the entire face, then it may run out earlier in a week.
See Results
Skin Types
Age
Special Profile
Safe for Teenagers, Safe for Expecting Mothers
Description