Whole'istic Cream
This is the drink your friends would describe in one word (or two): smooth relief
Smooth on this formula for smoother and pigmentation-less skin.
It's the end of the day, you want to strip off all of the weight, makeup and worries that the day has on you. So dead skin, oxidised makeup, scars, pigmentation, worries— Be gone! As much as all of our products are infused with an anti-aging element, Whole'istic cream with its creamy formulation literally seeks to soothe away any age-related issues like wrinkles, pigmentation, an uneven skin tone and really anything you name (e.g. post-acne scarring).
In fact, follow up with Inception Sling in a double cleanse routine to expedite your results for radiant, supple skin. Glow up!
You will love it!
_Exfoliates so gently you don't feel it, but you can definitely see it.
_Minimises pore appearance.
_Wash off your worries!
---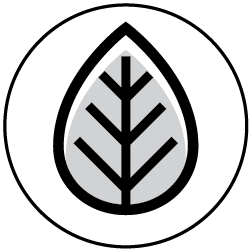 Natural Ingredients Based:
Apple Extract (Malic Acid), Lactic Acid (Milk Acid), Sunflower Oil, Rosehips Oil, Vitamin E (Tocopheryl Acetate)
Also known as :
Youth Revitalising Milk Cleanser
Available in 2 sizes. FREE pump for 200ml.
You get to choose!
Full Ingredient List
Distilled Water, Allantoin, Glycerin, Disodium EDTA, Malic Acid, Lactic Acid, Inulin, Glyceryl Stearate, Polawax, Isopropyl Myristate, Cetyl Alcohol, Sunflower Oil, Rosehips Oil, Bisabolol, Tocopheryl Acetate, Propylene Glycol, Diazolidinyl Urea.
How To Enjoy
Apply cleanser on face/neck/body with gentle massage for a few minutes and rinse off with cold water.
See Results
You can feel the difference even after your first wash. Experience brighter skin after a week. Actual results may vary from customer to customer.
Pair With
Inception Sling
This's our infamous Bye Bye Blemish concoction;
a savior to stubborn scars and clogged pore woes.
How Long Does It Last
The 200ml bottle of the product would last up to 3 months when used twice daily, during which you should experience visible improvements*.
*Results varies among customers.
How Long Does The Sampler Last
The sampler can roughly last up to 1 week when use once daily, during which you may experience visible improvements of your skin tone*.
*Results varies among customers.
Skin Types
Age
Special Profile
Safe for Expecting Mothers, Safe for Teenagers