The Pacifier
Your friends in on meme culture, but also your friends not knowing memes will say: I'm-baby
It's because this is so gentle and leaves your skin really baby smooth, no lie.
A guarantee to leave your skin fresh, smooth and re-plumped, this solution pacifies any redness, itch, dryness and peeling with a gentle and non-greasy touch – because your skin deserves to be handled delicately, just like a baby's!
You will love it!
_Calmer, happier skin easily
_Steroid and fragrance free formula
_Especially soothing for sensitive skin
---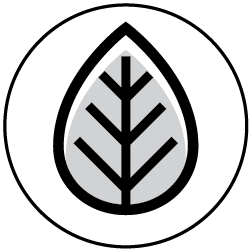 Natural Ingredients Based:
Pumpkin Seed Extract, Mineral Sea Water, Baker's Yeast Extract (Sodium Carboxymethyl Betaglucan), Plant-based Glyercin
Also known as :
Moisturising Soothing Cream
Full Ingredient List
Distilled Water, Sea Water, Butylene Glycol, Allantoin, Disodium EDTA, Carbomer, Glycerin, Glyceryl Stearate, Stearic Acid, Cetyl Alcohol, Octyl Methoxy Cinnamate, Pumpkin Seed Extract, Sodium Carboxymethyl Betaglucan, Bisabolol, Tocopheryl Acetate, Squalane, Triethanolamine, Panthenol, Phenoxyethanol.
How To Enjoy
Apply evenly on cleansed face and neck day and/or night.
Pair With
Touchy Classy
Sensitive skin needs protection from the external environment and healing from within.  Give a shot to this sensitive-care moisturizing sunblock as part of your day care to your skin.
Supplement With
The Dressing Drink
This supplementary shot promises to quickly reduce the skin sensitivity and redness.
How Long Does The Bottle Last
The product is designed to roughly last up to 6 months based on one application daily.
How Long Can The Sampler Last
The sampler may roughly last up to 1 month with one application a day.
Skin Types
Dry or Dehydrated Skin, Sensitive Skin
Age
Special Profile
Safe for Infant, Safe for Toddlers
Description