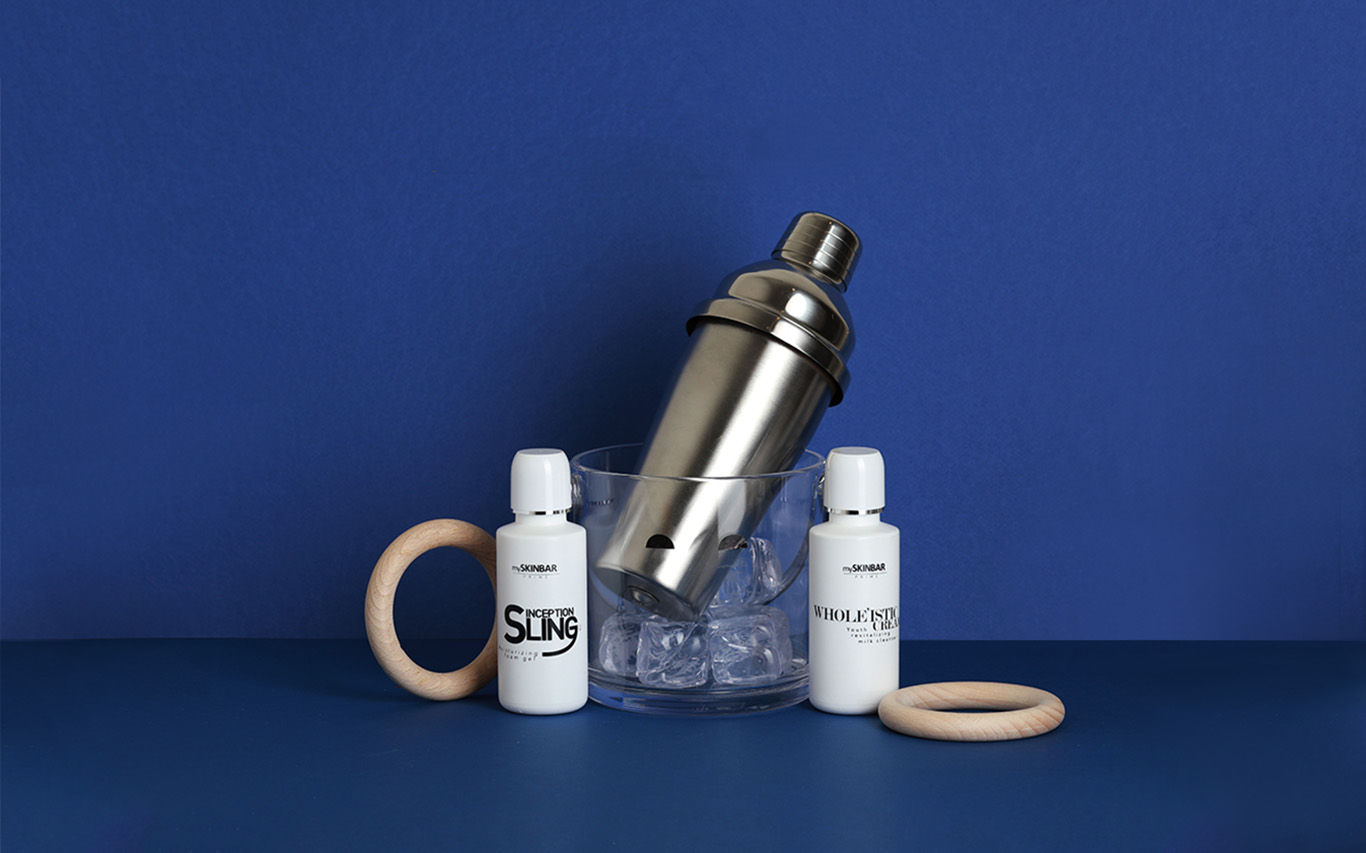 Here you go. 
These are the shots befitting your skin profile. You can play it up by your own preferences anyway, anyhow. For a comprehensive concoction, we recommend completing the steps in Prime, Treat and Protect.
Skin Profile :
Gender-neutral | Mature | Normal-Combination Skin | Acne-free | Dullness | Uneven skin tone | Dryness | Wrinkles | Fine Lines | Saggy Skin | Enlarged Pores

 Step 1:  Prime

Cleanser (all-in-one)
Don't you wish you could just wash your face and look younger? We've made it possible with our cleansers. Just apply. Wait for 10 seconds. Wash off. With repeat washes, see Citrus Maxima deliver on its anti-aging promises.

Cleanser (duo-action)
Double up Inception Sling with Whole'istic Cream and say Bye Bye Blemishes! Together they work better to reduce lines, minimise pores to reveal smoother and glowing skin. A plus for the ladies, Whole'istic Cream strips away makeup too.

Toner
Hydration is key to keeping your skin plump, also maintaining the optimum skin pH5.5. for quick rejuvenation. Did we tell you it's also packed with probiotics to strengthen your skin immunity? Tone up!

 Step 2: Treat

The Reversal Cream

#musthave Look like you defy the conventional age, look as young as you feel with your wealth of experiences. Let's prove it gets better with age, with just a little help from the power of science and nature.


 Step 3: Protect

Sunblock
UV is an universal problem and also blue light from your screens.  Always protect your skin. It's imperative. Now you just have to pick how you want to.

Moisturiser
Keeping your skin hydrated keeps it plump for longer, wrinkle free and balanced. 

Not quite it?
How about we show you our pre-customised solutions?
Or if you may prefer to chat with us, we would be happy to assist you.